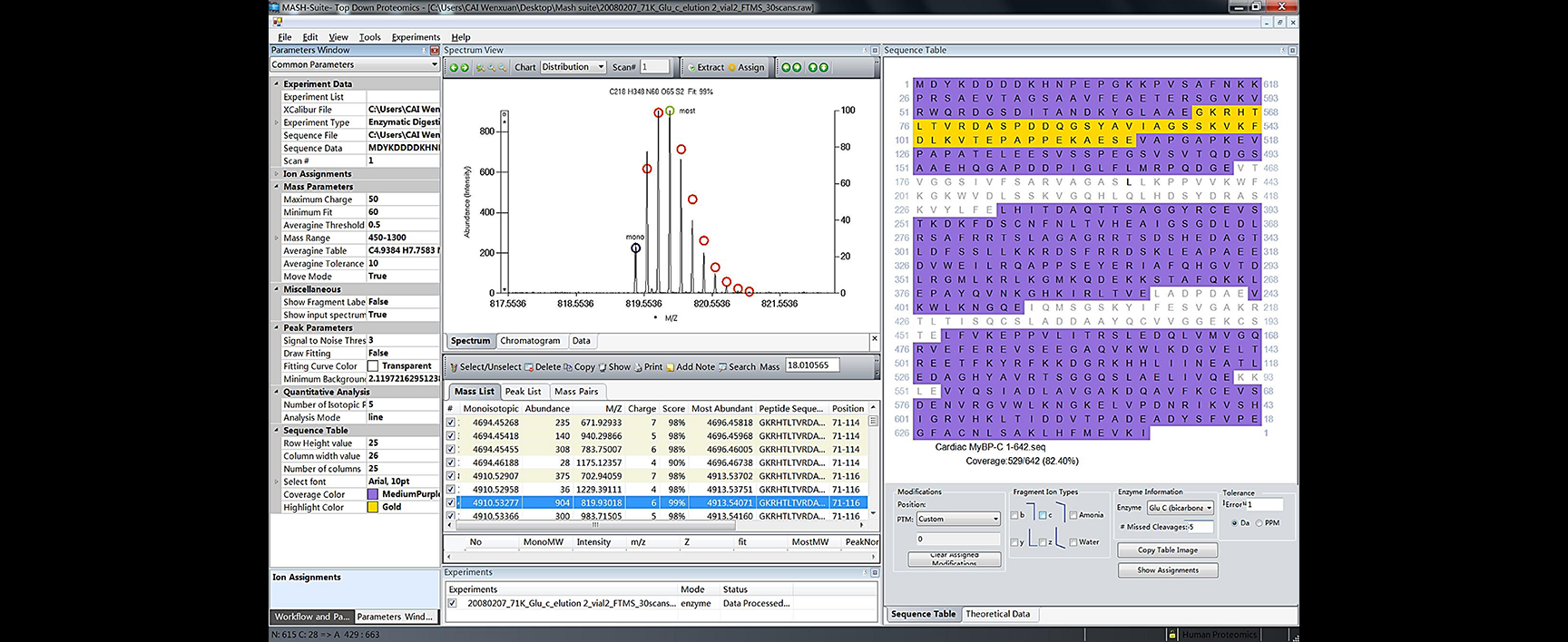 Group software
MASH Explorer
The Ge lab was awarded NIH R01GM125085-01A1 for MASH Explorer software development. We are currently migrating our MASH software information to a new website, supported by the grant. Click HERE to view the new website.
MASH Explorer App is a universal, comprehensive, and user-friendly software desktop environment for top-down proteomics. It can process top-down high-resolution MS and LC-MS/MS data from various vendor formats (Thermo .raw, Bruker .baf and .ascii, Waters .raw directory, and universal data file formats .mgf and .mzXML) with multiple spectral deconvolution and database searching algorithms. Within the software, graphical tools are implemented to allow users to manually explore the peak picking, deconvolution, and search results, to investigate overlooked fragment ions, and to combine LC-MS/MS spectra.

Visit our new website for additional information such as new user tutorial and user manual. Click HERE.

We have release Version 2.0.2 which introduces new functions and provides reliability and usability improvements and usage tracking from Version 2.0


MASH Explorer USER AGREEMENT
Please cite the following publication if the software is used: Wu, Z.; Roberts, D.S.; Melby, J.A.; Wenger, K.; Wetzel, M.; Gu, Y.; Ramanathan, S.G.; Bayne, E.F.; Liu, X.; Sun, R.; Ong, I.M.; McIlwain, S.J.;
Ge, Y.
MASH Explorer: A Universal Software Environment for Top-Down Proteomics.,
J. Proteome Res.
, 2020, Online ahead of print.
Article.
The development of MASH Explorer was supported by the National Institutes of Health, grant number R01GM125085. The content is solely the responsibility of the authors and does not necessarily represent the official views of the National Institutes of Health.
The End User Licensing Agreement can be found
here
.
Submit your request for MASH Explorer Software
Please check your email for your MASH Explorer software download. Contact us with any questions.
You can find our archive software, MASH Suite and MASH Suite Pro, HERE.